What is Canderm Dusting Powder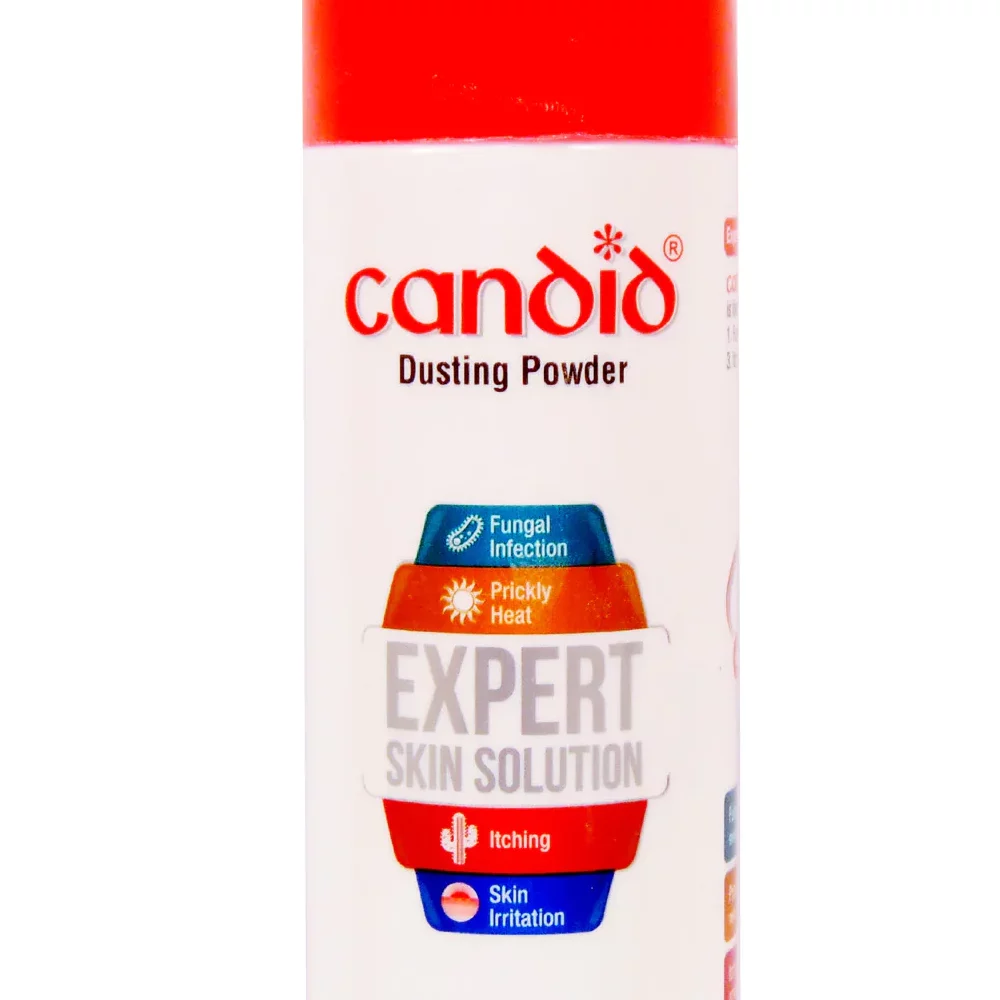 What is Canderm Dusting Powder?
Canderm dusting powder is a medicated powder with clotrimazole and zinc oxide as its active ingredients. Clotrimazole in Canderm dusting powder is an antifungal agent that works by inhibiting ergosterol synthesis in fungi leading to structural and functional impairment of the cytoplasmic membrane. Clotrimazole is a broad-spectrum antifungal agent and also acts on protozoa such as trichomonas vaginalis and gram-positive bacteria such as streptococcus and staphylococcus and gram-negative bacteria such as Bacteroides and Gardnerella vaginalis.
What is Canderm Dusting Powder used for?
Clotrimazole in Canderm Dusting Powder has been indicated for use in treating infections caused by Candida Albicans, pityriasis Versicolor, tinea pedis (athlete's foot) tinea cruris (jock itch), tinea corporis (ringworm), heat rash, friction rash, and chaffing.
How do I use Canderm Dusting Powder?
Apply Canderm Dusting Powder 2- 3 times daily on the affected area for approximately two weeks after symptoms have disappeared to ensure a complete cure. Canderm Dusting Powder is not to be ingested or inhaled, or applied to the scalp. Canderm Dusting Powder should not be used in treating nail or scalp infections.
What are the side effects of Canderm Dusting Powder?
As clotrimazole is not absorbed into the bloodstream from intact or inflamed skin, topically applied clotrimazole does not cause measurable system side effects. However, if you're hypersensitive or show hypersensitivity to clotrimazole or any of the components of Canderm Dusting Powder do not use the product.
While using Canderm Dusting Powder, you may notice any of these effects:
Stinging
Irritation
Hypersensitivity
Contact dermatitis
Where can I buy Canderm Dusting Powder in Nigeria?
Canderm Dusting Powder is available on Nigeria's largest online pharmacy – drugstore.ng – and you can get it when you click here.